Summary
Economic uncertainty in emerging markets, potential contagion to other nations and trade disputes could stall the vibrant first-half US equity-market rally. But the markets could stabilise towards year-end as mid-term elections conclude – particularly if trade disputes improve and corporate earnings remain robust.
Key takeaways


While the US economy continues to outperform, global tail risks may create uncertainty

Turkey and Argentina are facing challenges that may have a contagious effect on other emerging-market countries – and perhaps even developed economies

The markets could stabilise as US mid-term elections wrap up, particularly if there's positive progress on the trade wars and if corporate earnings growth remains robust
The end of summer and beginning of autumn has historically been a time of heightened volatility in the US equity markets. Given the robust recent performance of the US, particularly relative to the rest of the world, we see an increasing likelihood of a market pause in the coming months.

Above-average correction risk isn't new
Volatility in equity markets has historically risen in September and October, which are known for their uncertainty and higher-than-average corrections (see Exhibits 1 and 1a).

Exhibit 1. Average monthly volatility, 1990-2017
Source: FactSet, VIX Index 1990-2017. Data as at December 2017.


Exhibit 1a. Months including or ending in 10% correction, 1990-2017 (% of total)
Source: FactSet. Data as at December 2017.


Meanwhile, US economic outperformance has continued, the S&P 500 Index and the Nasdaq reached fresh third-quarter highs, and US consumer and business confidence has remained elevated. Yet increasing global risks may create uncertainty.


Risks in emerging markets are rising
Turkey and Argentina both face challenges as their currencies continue to sink: compared with the US dollar, both the Turkish lira and Argentine peso lost more than 40% of their value from 1 January to 1 September (see Exhibit 2).


Exhibit 2. Turkish lira and Argentine peso, January-August, 2018
Source: Bloomberg. Data as at September 2018.


Turkey's currency crisis
As Turkey faces rising inflation and widening current account deficits, the lira's slide has been exacerbated by a rift between US President Donald Trump and Turkish President Recep Tayyip Erdogan. This has resulted in the doubling of tariffs on steel and aluminium exports to the US. Turkey faces roughly USD 150 billion in private-sector debt that comes due in July 20191 – debt that it will likely need external funding to cover. Support could take the form of an IMF relief package, similar to Argentina's, although that would face a much bigger political battle in Turkey.

Argentina's peso problem
Argentina's currency has devalued by more than 50% against the US dollar despite a USD 50 billion IMF stand-by package, which was negotiated in June 2018. Concerns persist over Argentina's slowing economic growth, rising inflation and recent promises to shrink its fiscal deficit. Although the Central Bank of Argentina attempted to support its peso with a surprise 15% rate hike, bringing its benchmark rate to 60% (the highest in the world)2 – we continue to see a crisis of confidence in Argentina, which may now need to ask for faster or greater IMF relief.

Could contagion spread to other developing economies?
More broadly, we continue to watch for contagion from Turkey and Argentina – first, to other emerging-market economies, particularly those with wide current account deficits and high external debt needs, and then to the developed world. If the US dollar keeps trending upward this year, driven by economic and interest-rate differentials, this would put further pressure on the most vulnerable emerging-market countries (see Exhibit 3).

Exhibit 3. Emerging market economies most vulnerable to contagion
Source: Bloomberg, Economics, International Monetary Fund, World Bank, national sources. Data as at August 2018.


Trade rhetoric remains an overhang
Progress in the trade war continues to be made in fits and starts:
While the potential bilateral deal between Mexico and the US to revamp NAFTA was certainly positive, we are waiting to see if Canada will come to the table.
Jean-Claude Juncker, president of the European Commission, proposed a zero-tariff deal on automobiles only to be shot down by President Trump, who called the European Union's offer "not good enough".
The US-China conflict has shown little tangible progress: President Trump now aims to push through an additional USD 200 billion in tariffs on China, bringing the total to USD 250 billion.


What could stabilise the markets?
As the year progresses, market stability could come from a few sources:
US mid-term elections. While mid-cycle voting has historically caused some market uncertainty leading up to the November balloting, the equity markets have tended to perform quite well post-election.
Year-end trade progress. Trade talks could improve towards the end of 2018 if President Trump refocuses on trade discussions with China. Despite canceling a trip to Asia in November, both Mr Trump and Chinese President Xi Jinping are expected to attend the G20 summit in Argentina later that month.
US earnings growth. Earnings growth is expected to be 20% and 17% in the third and fourth quarters, respectively3, and earnings could continue to fuel optimism in the markets during those historically robust last few weeks of the year.


Four to watch
The US dollar may have legs: While the dollar's recent upward move may not be as pronounced as it was in the first half of the year, the economic and interest-rate differentials in the US versus the rest of world continue to support a firm US dollar.
Volatility may increase: We believe the rising tail risks outlined above, including potential contagion from emerging markets and ongoing trade disputes, will create increased volatility in equity markets, especially before the mid-term elections.
Small caps continue to make sense: Given the increased turmoil abroad, we expect the small-cap sector, which is more linked to the US domestic markets, to continue providing a source of potential outperformance. The benefits from tax reform could also continue to flow through earnings in this space, which should be a source of strength in the third- and fourth-quarter earnings reports.
US high yield is relatively interesting: US high-yield issuance tends to come from more domestically oriented companies. This year, US high-yield spreads have remained relatively tight and range-bound as investors look for income in areas that have demonstrated resilience – such as the US economy.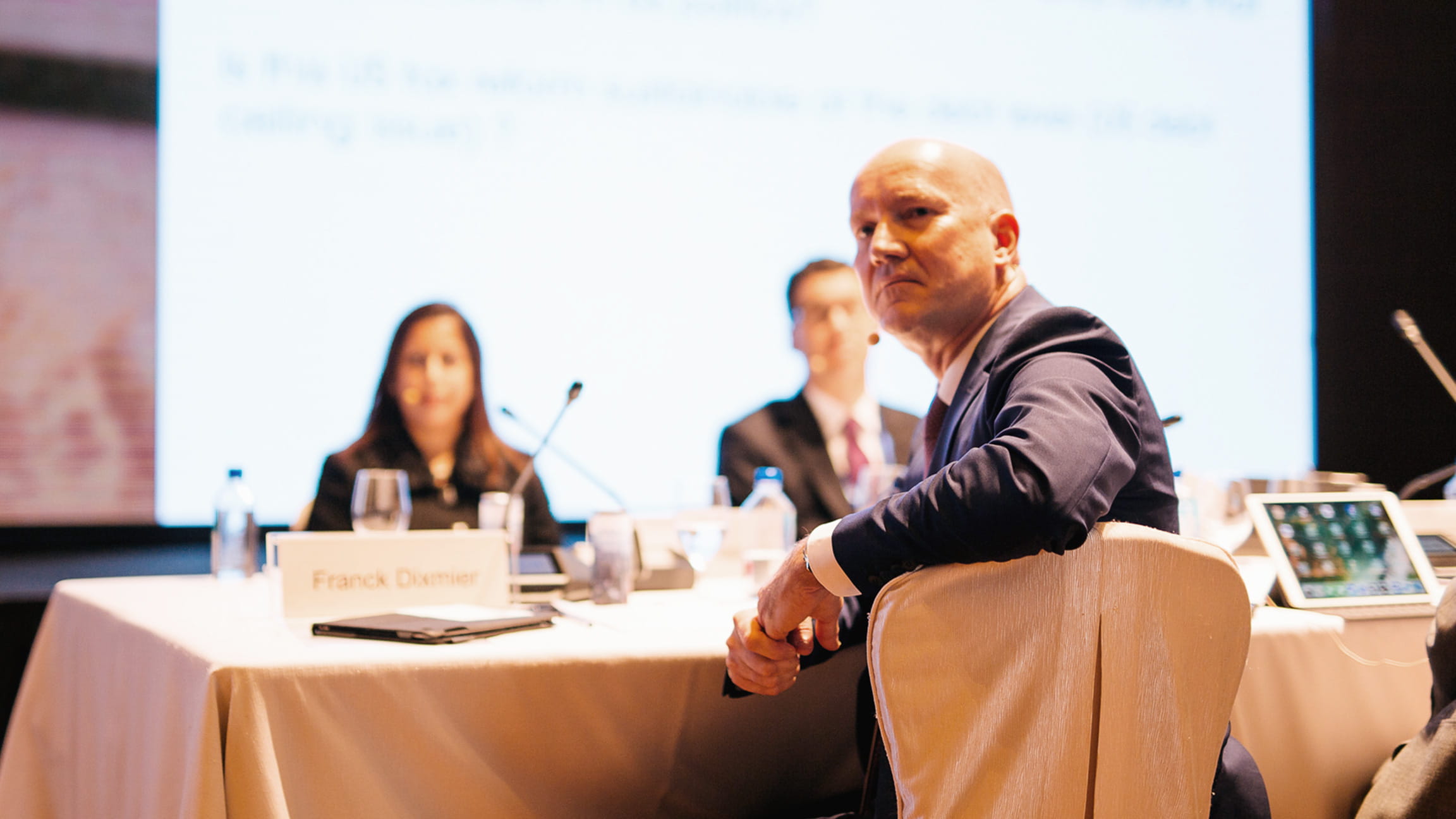 Summary
Due to weak euro-zone inflation, we don't expect the ECB to change its monetary policy roadmap at its next meeting. Instead, the ECB is likely to keep its options open regarding its first rate hike by keeping its forward guidance vague, though its communications should become precise as we approach the summer of 2019.
Key takeaways


We don't expect any significant announcement at the ECB's 25 October meeting, but we do expect confirmation that the central bank's asset-purchase programme will wrap up by year-end

September's one-year core inflation number was only 0.9%; this is reason enough for the ECB not to change its monetary policy roadmap

Italy is certain to be discussed at the ECB's next meeting, because Italy's actions are bringing into question the rules that underpin the euro's credibility