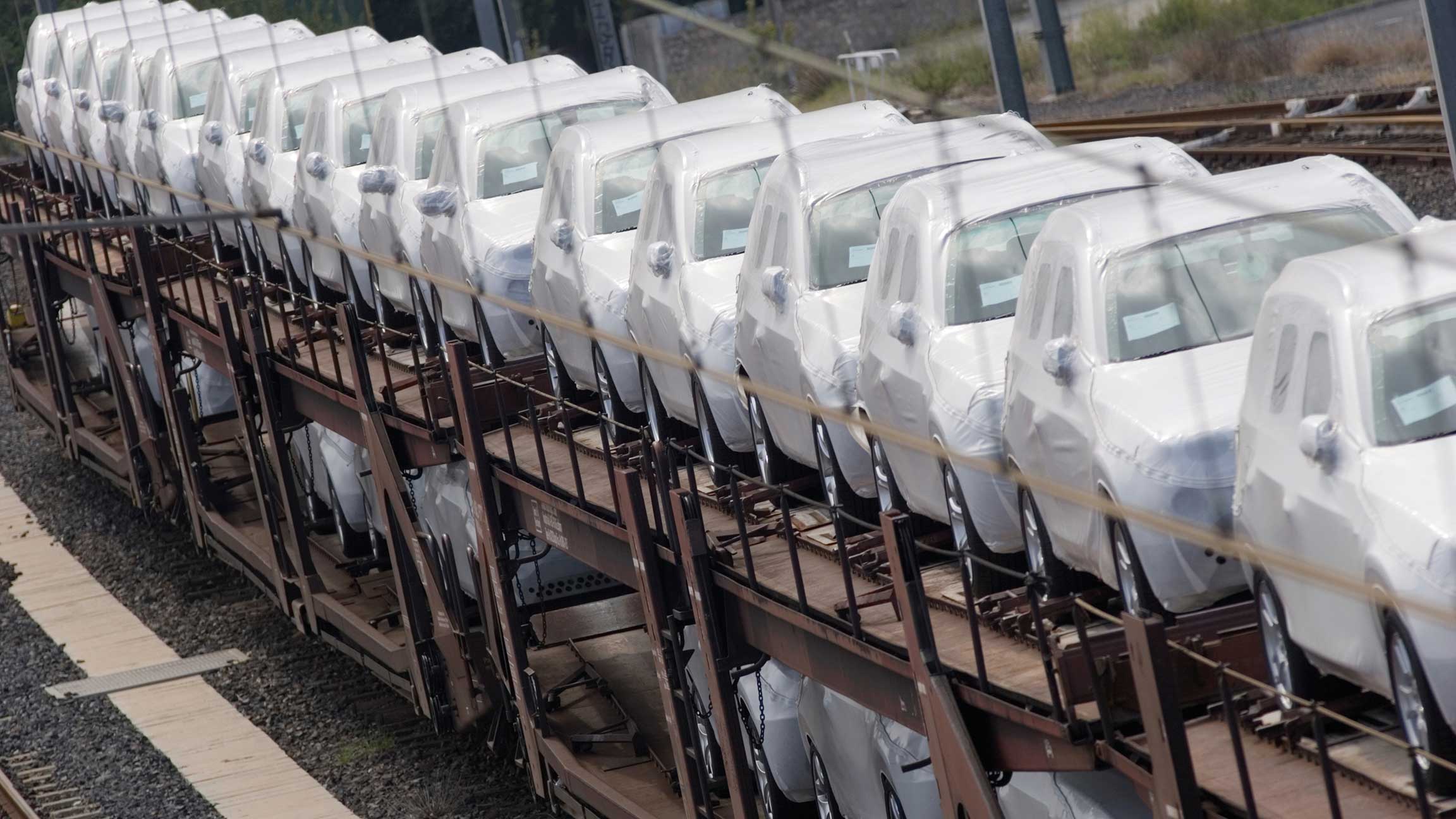 Summary
There's a growing appetite for hybrid and electric cars, but less than 1 per cent of the vehicles produced globally are electric. A new Grassroots report on what's driving these purchases raises a key question: Given the interest in going green, is the real problem a lack of compelling options from auto makers?
Key takeaways
Seeing green: 17.5M vehicles were sold in the US in 2016 – and our Grassroots team says 1/2 of potential buyers would buy a hybrid
Environmental concerns are pushing buyers towards green vehicles, but many still worry about a lack of charging stations
A typical price for a new hybrid car is $20k-$25k – and a full 1/3 of hybrid shoppers told us they would spend that much
In a new survey by the American Automobile Association, one-third of respondents showed interest in making their next vehicle purchase a hybrid – a type of vehicle that uses both an internal-combustion and an electric motor.
Economically speaking, this is a significant finding, given that 17.5 million vehicles were sold in the US in 2016 alone. This appetite for "green" automobiles could be part of a growing trend, given widespread concerns about petrol prices and the environment.
To shed further light into what consumers want, GrassrootsSM Research – Allianz Global Investors' proprietary investigative research division – interviewed more than 650 respondents in the US who intend to purchase a new or used vehicle in the next 24 months. More than one-half of those we surveyed said they are likely to consider a hybrid vehicle, and more than one-third said they are likely to consider an electric one.
Potential hybrid and electric buyers are focused on the environment
Our survey highlighted some interesting differences about what's driving purchasers of a range of vehicle types – from cars to SUVs to pickup trucks – to make their decisions:
Of those respondents considering any type of vehicle, fuel economy (20 per cent) and performance (18 per cent) topped the list of factors fuelling their buying decisions.
Yet for those respondents considering hybrids, environmental and budgetary concerns were the two most important factors: more than one-third said they were thinking about the environment, and the same proportion wanted to lower their long-term costs.
Among those thinking about buying electric vehicles, there was a more pronounced difference about the top two factors driving their potential purchases: 42 per cent were concerned for the environment, and 31 per cent said they wanted to lower their long-term costs.
Clear concerns about electric vehicles not having enough range
Our study also featured some notable findings about what may be preventing people from considering buying a hybrid or electric vehicle.
More than a third of survey respondents who told us that they are not considering buying a hybrid vehicle said their top concern was the higher purchase price.
However, among those who are unlikely to consider an electric vehicle, 34 per cent cited the number of available charging stations as their top concern, and 1 in 5 were worried about the vehicle's batteries running out of charge.
Electric Cars Don't Have Enough Juice for Some Consumers
Question: What are the top two reasons you will not consider an electric vehicle?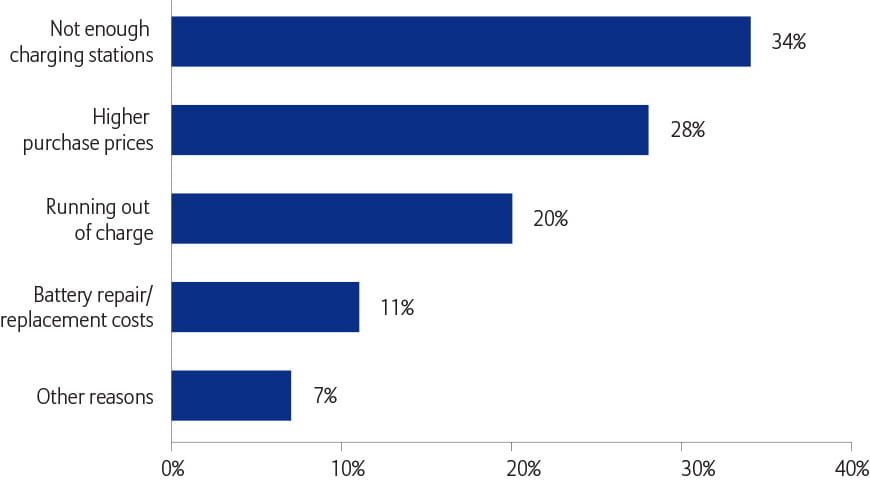 Source: Grassroots℠ Research as at June 2017.
Potential hybrid buyers may find that the price is right
Despite the fact that our survey respondents told us that price concerns were holding some of them back from purchasing a new or used hybrid vehicle, 29 per cent said they would be willing to consider a hybrid that cost between USD 20,001 and USD 25,000. This is a typical price range for many of the popular new hybrid vehicles sold in the US. Our survey also showed that 40 per cent are willing to consider spending more than USD 25,001 on a hybrid.
Looking at the data another way, more respondents seem to be interested in hybrid vehicles in the USD 20,001 to USD 30,000 range than electric ones. Yet at price points over USD 30,001, more were willing to consider electric vehicles than hybrids.
In the $20k-$30k Range, Hybrids Top Electrics
Question: At what price point would you consider purchasing an electric/hybrid vehicle?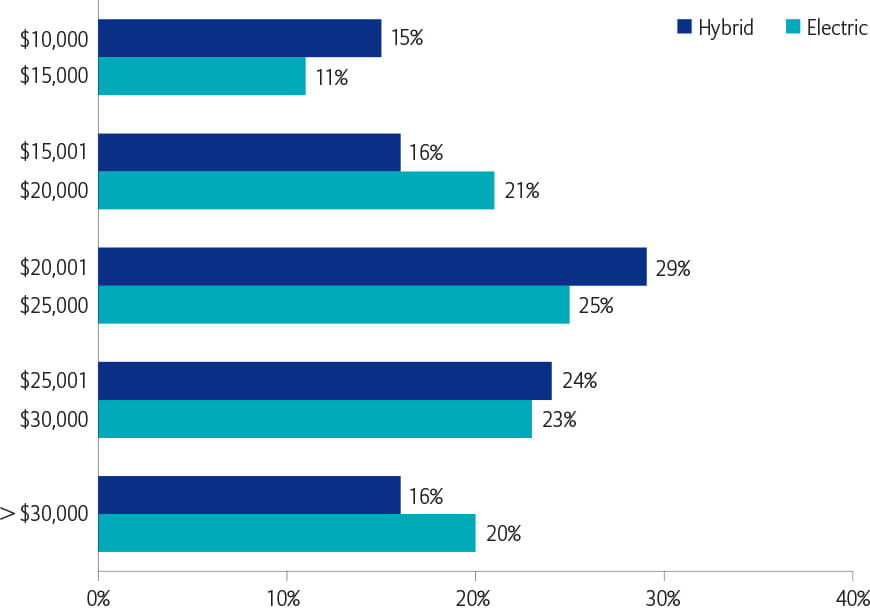 Source: GrassrootsSM Research as at June 2017.
A positive indicator for green vehicle manufacturers
Senior Tech Research Analyst Sebastian Thomas finds the study to be an encouraging sign of consumers' growing appetites for green vehicles: "Given that fewer than 1 per cent of the vehicles produced globally are electric, there has been a persistent question of whether this is due to a lack of consumer interest or a lack of compelling options from auto manufacturers. But this Grassroots℠ study shows that consumers are certainly open to options that are more environmentally friendly. That helps our portfolio managers better understand the nature of consumer interest and what the potential latent demand may be if a car company were to deliver an attractively priced and compelling electric vehicle."
Investing involves risk. The value of an investment and the income from it will fluctuate and investors may not get back the principal invested. Past performance is not indicative of future performance. This is a marketing communication. It is for informational purposes only. This document does not constitute investment advice or a recommendation to buy, sell or hold any security and shall not be deemed an offer to sell or a solicitation of an offer to buy any security.
The views and opinions expressed herein, which are subject to change without notice, are those of the issuer or its affiliated companies at the time of publication. Certain data used are derived from various sources believed to be reliable, but the accuracy or completeness of the data is not guaranteed and no liability is assumed for any direct or consequential losses arising from their use. The duplication, publication, extraction or transmission of the contents, irrespective of the form, is not permitted.
This material has not been reviewed by any regulatory authorities. In mainland China, it is used only as supporting material to the offshore investment products offered by commercial banks under the Qualified Domestic Institutional Investors scheme pursuant to applicable rules and regulations.
This document is being distributed by the following Allianz Global Investors companies: Allianz Global Investors U.S. LLC, an investment adviser registered with the U.S. Securities and Exchange Commission; Allianz Global Investors GmbH, an investment company in Germany, authorized by the German Bundesanstalt für Finanzdienstleistungsaufsicht (BaFin); Allianz Global Investors Asia Pacific Ltd., licensed by the Hong Kong Securities and Futures Commission; Allianz Global Investors Singapore Ltd., regulated by the Monetary Authority of Singapore [Company Registration No. 199907169Z]; Allianz Global Investors Japan Co., Ltd., registered in Japan as a Financial Instruments Business Operator [Registered No. The Director of Kanto Local Finance Bureau (Financial Instruments Business Operator), No. 424, Member of Japan Investment Advisers Association]; Allianz Global Investors Korea Ltd., licensed by the Korea Financial Services Commission; and Allianz Global Investors Taiwan Ltd., licensed by Financial Supervisory Commission in Taiwan.
239662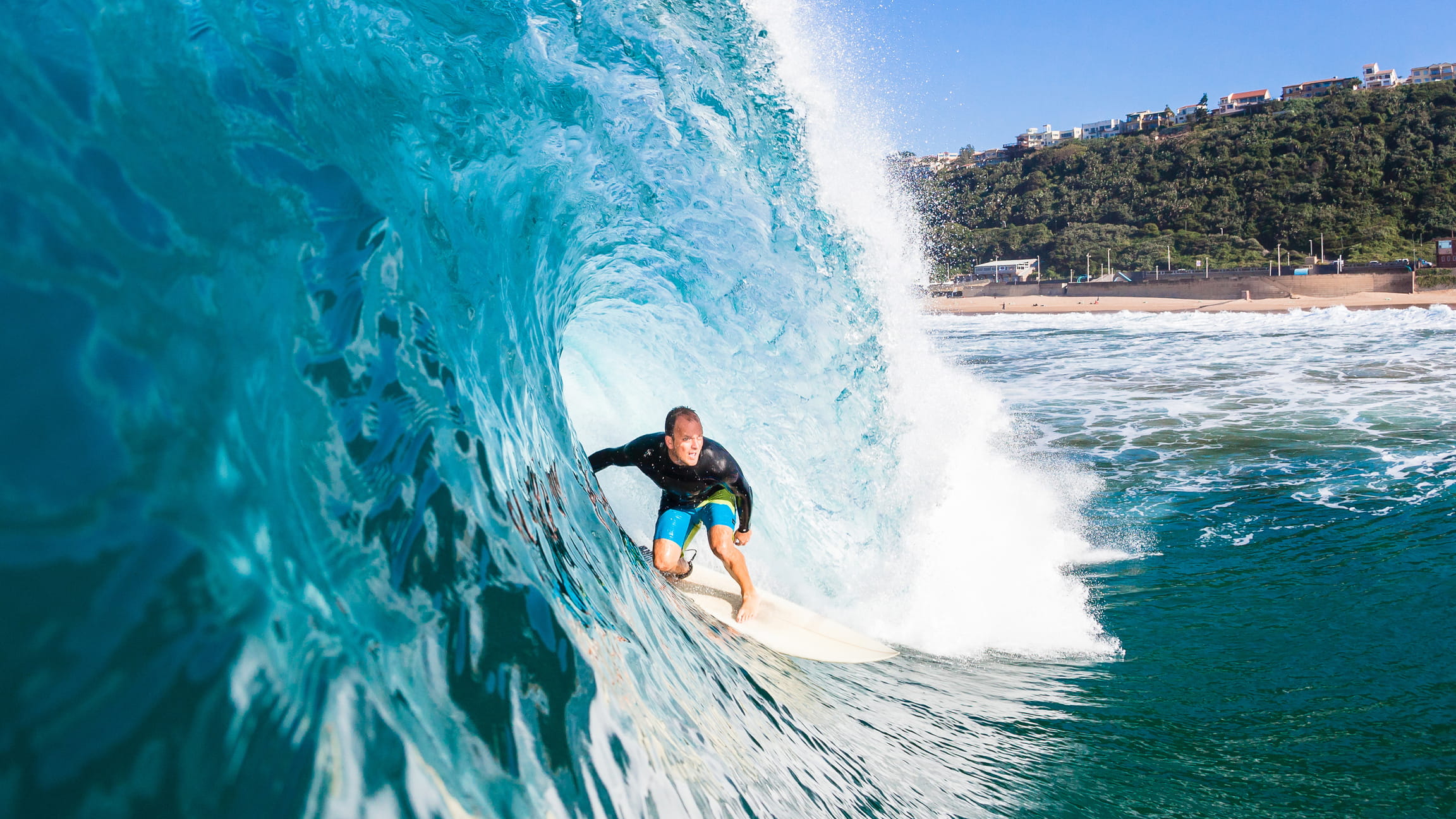 Summary
Disruption as a source of opportunity was a key topic at our recent Investment Forum. Much more than just a high-tech phenomenon, disruption can take the form of geopolitical events and monetary policy changes that create volatility – and make active management all the more essential.