Financial market disorderliness can occur swiftly and without warning, shocking investors with extreme volatility, market illiquidity and lost valuations. Such an episode took place early in 2018 as a surprising economic statistic led to disruptions and investors ran for cover. As volatility spiked upward, valuations crashed and surged, crashed and surged in multiple markets over several days and among multiple asset classes. Two-way risk replaced the relative calm of one-way markets that had prevailed for years.

The good news: soon after, all classes recomposed, buoyed by confidence and strong market fundamentals. Almost on cue, volatility that had spiked began to drift down toward, and even below, its long-term average level. Counterparties reappeared and largely restored market liquidity, making price discovery possible once again. Fixed-income security prices and yields fluctuated, rising during some hours and days, falling during others. Later announcements of macroeconomic data, pronouncements by government and Federal Reserve officials, geopolitical developments and news about individual companies elicited nearly automatic responses followed by vigilant calm.

The 2018 financial shock was not an isolated event. Since the financial crisis ten years earlier, US markets have experienced more than 100 episodes of volatility spikes and the periodic disappearance of market liquidity. Almost all of these episodes, however, were very brief, before volatility returned to previous levels.

Yet investors and speculators cannot unhear what they heard or unsee what they saw. The events of January and February of this year will change the path of asset allocation decisions, as well as how market participants trade. Investors and speculators can no longer feel imperious to the risks that come from complacency, extrapolation of trends or exuberance over past gains.

The demise of disorderly markets emanates from high conviction in economic, policy and market fundamentals among investors and speculators. More than likely, these market participants acted with confidence that inflation and long-term interest rates, while likely to edge higher over time, would not increase dramatically. The following support this conviction:


Credible, long-term commitment by the Federal Reserve to fulfill its mandate to bring about price stability.
Continued projections by the Fed anticipating gradual increases in inflation through 2021.
Transparent monetary policy restraining term premiums built into long-term interest rates.
Lack of evidence that the US economy will soon over-heat, necessitating more rapid increases in monetary policy tightening.
Strong demand for US Treasury securities even as the budget deficit – and debt – promise sizeable expansions.
Long-term structural and secular trends that tend to be disinflationary like an aging population, massive technological change and strengthening sustainability initiatives.


In the end, the demise of market disorderliness reminds investors that markets can go two ways – down as well as up – but adherence to fundamentals when making trading decisions leads to the best long-term results. That means staying in the market even when it is most turbulent while also avoiding extrapolation of trends exuberantly, especially when market conditions have begun to change.


Investing involves risk. The value of an investment and the income from it will fluctuate and investors may not get back the principal invested. Past performance is not indicative of future performance. This is a marketing communication. It is for informational purposes only. This document does not constitute investment advice or a recommendation to buy, sell or hold any security and shall not be deemed an offer to sell or a solicitation of an offer to buy any security. The views and opinions expressed herein, which are subject to change without notice, are those of the issuer or its affiliated companies at the time of publication. Certain data used are derived from various sources believed to be reliable, but the accuracy or completeness of the data is not guaranteed and no liability is assumed for any direct or consequential losses arising from their use. The duplication, publication, extraction or transmission of the contents, irrespective of the form, is not permitted. This material has not been reviewed by any regulatory authorities. In mainland China, it is used only as supporting material to the offshore investment products offered by commercial banks under the Qualified Domestic Institutional Investors scheme pursuant to applicable rules and regulations. This document is being distributed by the following Allianz Global Investors companies: Allianz Global Investors U.S. LLC, an investment adviser registered with the U.S. Securities and Exchange Commission; Allianz Global Investors GmbH, an investment company in Germany, authorized by the German Bundesanstalt für Finanzdienstleistungsaufsicht (BaFin); Allianz Global Investors Asia Pacific Ltd., licensed by the Hong Kong Securities and Futures Commission; Allianz Global Investors Singapore Ltd., regulated by the Monetary Authority of Singapore [Company Registration No. 199907169Z]; Allianz Global Investors Japan Co., Ltd., registered in Japan as a Financial Instruments Business Operator [Registered No. The Director of Kanto Local Finance Bureau (Financial Instruments Business Operator), No. 424, Member of Japan Investment Advisers Association and Investment Trust Association, Japan];and Allianz Global Investors Taiwan Ltd., licensed by Financial Supervisory Commission in Taiwan.

479283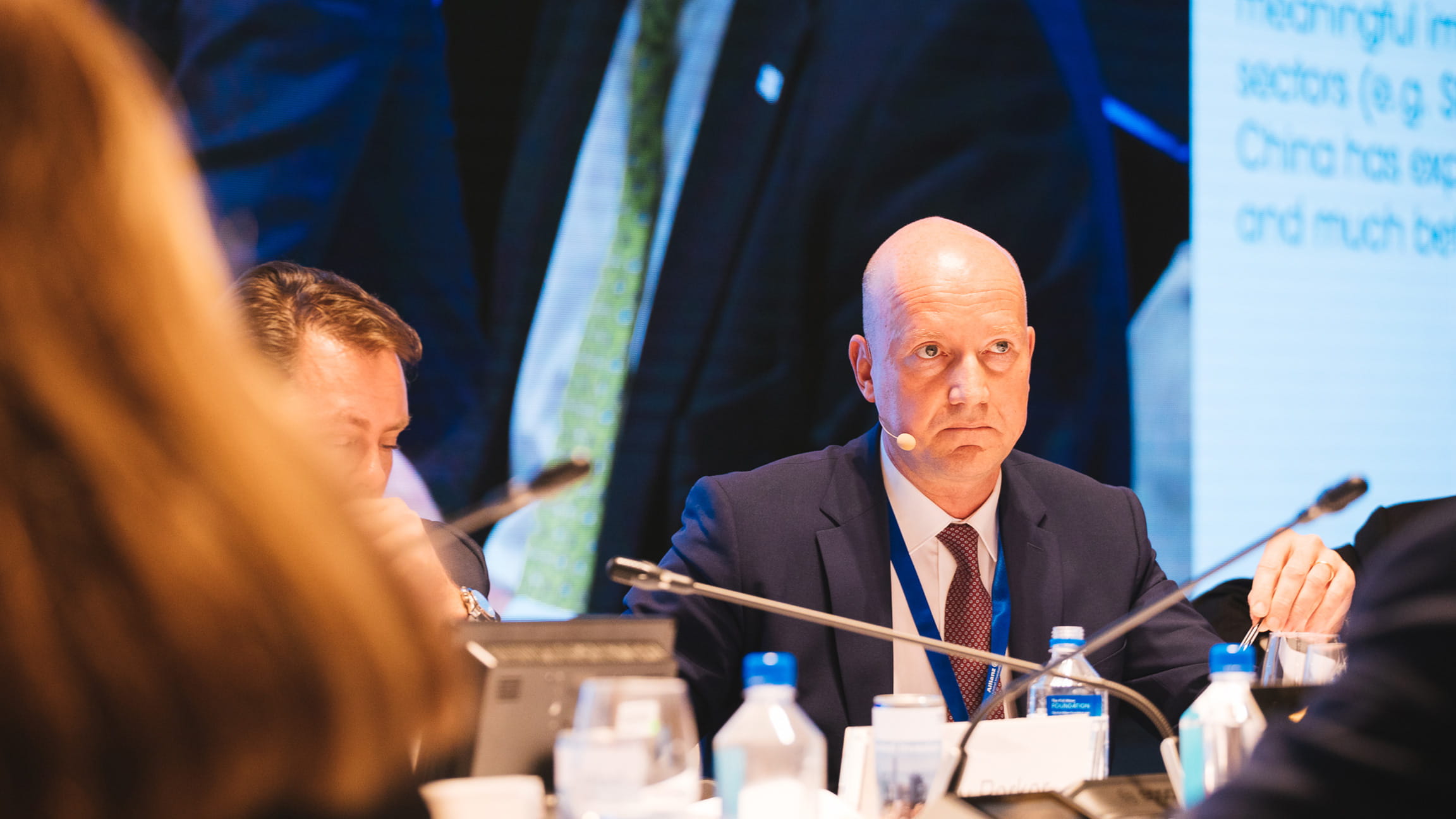 Summary
Even though the ECB's monetary policy has been very accommodative, its plans for dialling it back have been quite conservative. We don't expect this will change at the central bank's next meeting. QE will eventually end and short-term rates will eventually rise – but not yet.