A Clearer Focus on Legislation
On December 21, 2017, congressional Republicans sent the first major tax overhaul since 1986 to President Trump. The bill upholds promises made by the president and most congressional Republicans to enact comprehensive tax reform. Under the threat of failing to have any legislative accomplishments in their first year and preparing to face voters in November without a major victory other than appointing Neil Gorsuch to the Supreme Court, congressional Republicans, rallied to muster enough votes to pass the far-reaching tax bill.

After failing to repeal the Affordable Care Act, the GOP doubled down on its effort to pass large tax cuts for most Americans at a cost of $1.5 trillion over the next decade. Under the new tax bill, Republicans included a host of non-tax changes, including repealing the individual mandate for the Affordable Care Act.

Nonpartisan estimates indicate that about 80% of Americans will get a tax cut under the bill–at least temporarily. Most of the individual changes to the tax code expire after 2025, which means most families would see a tax increase after that. The biggest winners in the bill, other than the wealthiest Americans, are corporations that now see a slashed corporate rate.
How the New Tax Bill Affects Personal Taxes
The new tax bill would maintain seven individual income tax brackets, albeit at slightly different rates: 10%, 12%, 22%, 24%, 32%, 35% and 37%. The top rate would fall from the current 39.6%. Those making $500,000 or more a year would fall under the 37% tax bracket.
The bill would eliminate personal exemption, but increase the standard deduction to slightly less than double its current level, going to $12,000 for an individual or near $24,000 for a family.
The bill would eliminate the Affordable Care Act's individual mandate requirements, and penalties associated with lack of participation, beginning in 2019. Doing so is projected to lead to 13 million fewer people with insurance and raise average premiums, according to the nonpartisan Congressional Budget Office, by an average of about 10% each year through 2027.
The estate tax would remain, but the exemption from it would double to $11 million for individuals and $22 million for married couples. According to the IRS, 2,024 estates (0.1% of the total) would have met that taxation threshold in 2016.
The child tax credit would double to $2,000 per child, up from$1,000. It would be refundable up to $1,400 and start to phase out at $400,000 in income. The adjustment would end after 2025. However, under the new plan, unless you are a high earner, you will not fully realize the $2,000 child credit. Families that make less would receive less of a tax credit.
The plan would limit state and local tax deductions, commonly referred to as the SALT deduction, to $10,000 in state and local sales, income or property taxes per year. This compromise was seen benefit enough to high-tax states like New York, New Jersey and California.
Mortgage interest deductions for existing homeowners will not change. For new home owners, taxpayers can deduct interest on up to$750,000 in mortgage debt, down from $1 million currently.
Tax breaks for charitable contributions and retirement savings plans such as employer-sponsored 401k plans would remain.


How the New Tax Bill Affects Corporate Provisions
The new tax bill would drop the corporate tax rate to 21% from the current 35%, effective January 1, 2018.
The plan would set a 20% business income deduction for the first $315,000 in income earned by pass-through businesses. For income above that threshold, the legislation phases in limits, producing an effective marginal tax rate of no more than 29.6%.
The plan would eliminate the 20% corporate alternative minimum tax. (House leaders and corporate groups believe the tax would stifle research and development.)
The bill would not include the controversial "first-in, first-out" stock sales rule, which sparked backlash in the investment community and would have required investors to sell the oldest issues of a security first.
Under a new territorial system, the bill would exempt US corporations from taxes on most future foreign profits. It also sets a one-time tax for companies to re-patriate more than $2.6 trillion now held overseas, at rates of 15.5% for cash and cash-equivalents, and 8% for illiquid assets.


Politics Also Come Into Play
Democrats bemoan the bill's slant toward corporations and rich Americans, claiming it will drive voters away from the GOP in November's midterm elections. Republicans, on the other hand, were loath to face voters without a major legislative victory even though privately, some Republicans concede that the bill can be easily construed as helping the wealthy more than the middle class.

Old-school conservatives are increasingly concerned about the bill's cost. According to the Committee for a Responsible Federal Budget, the bill includes a number of expirations and delayed provisions designed to reduce the official cost of the bill. According to analysis, however, these expirations and delays hide $570 billion to $725 billion of potential further costs, which could ultimately increase the cost of the bill to $2.2 trillion.

Seen as a tall task last year, some political analysts believe that these considerations, when combined with the president's low approval rating, could help Democrats flip the 24 seats needed to change control of the House of Representatives. In the Senate, Democrats are set to defend 26 seats compared to only eight for Republicans. Of those 26 seats, 10 are in states that President Trump carried in 2016. Several retirements among more moderate GOP senators, such as Senators Bob Corker of Tennessee and Jeff Flake of Arizona, as well as an upset win in Alabama with Senator Doug Jones (D), and strong candidate recruitment like former Governor Phil Bredesen (D-TN) and Representative Kyrsten Sinema (D-AZ), could lead to a unified Congress opposing President Trump in 2019.


For specific tax advice, please consult your professional tax advisor.

Investing involves risk. The value of an investment and the income from it will fluctuate and investors may not get back the principal invested. Past performance is not indicative of future performance. This is a marketing communication. It is for informational purposes only. This document does not constitute investment advice or a recommendation to buy, sell or hold any security and shall not be deemed an offer to sell or a solicitation of an offer to buy any security.

The views and opinions expressed herein, which are subject to change without notice, are those of the issuer or its affiliated companies at the time of publication. Certain data used are derived from various sources believed to be reliable, but the accuracy or completeness of the data is not guaranteed and no liability is assumed for any direct or consequential losses arising from their use. The duplication, publication, extraction or transmission of the contents, irrespective of the form, is not permitted.

This material has not been reviewed by any regulatory authorities. In mainland China, it is used only as supporting material to the offshore investment products offered by commercial banks under the Qualified Domestic Institutional Investors scheme pursuant to applicable rules and regulations.

This document is being distributed by the following Allianz Global Investors companies: Allianz Global Investors U.S. LLC, an investment adviser registered with the U.S. Securities and Exchange Commission; Allianz Global Investors GmbH, an investment company in Germany, authorized by the German Bundesanstalt für Finanzdienstleistungsaufsicht (BaFin); Allianz Global Investors Asia Pacific Ltd., licensed by the Hong Kong Securities and Futures Commission; Allianz Global Investors Singapore Ltd., regulated by the Monetary Authority of Singapore [Company Registration No. 199907169Z]; Allianz Global Investors Japan Co., Ltd., registered in Japan as a Financial Instruments Business Operator [Registered No. The Director of Kanto Local Finance Bureau (Financial Instruments Business Operator), No. 424, Member of Japan Investment Advisers Association];and Allianz Global Investors Taiwan Ltd., licensed by Financial Supervisory Commission in Taiwan.

372069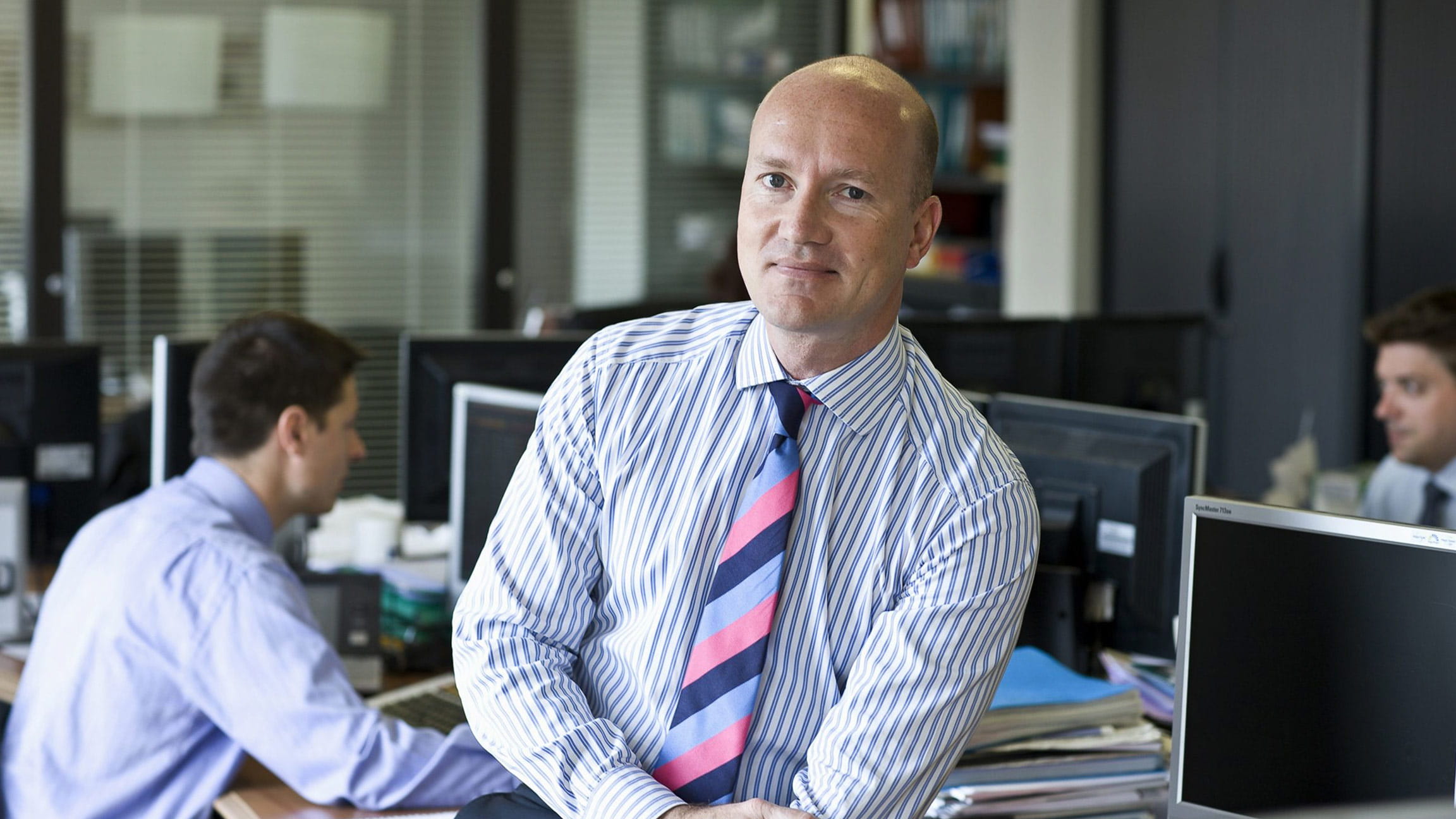 Summary
Investors seem convinced that euro-zone rates will remain lower for longer than is realistic – which is why the ECB knows it must gradually shift expectations. At its 25 January meeting, we expect the bank to modify its forward guidance in an additional step towards normalization of its monetary policy.