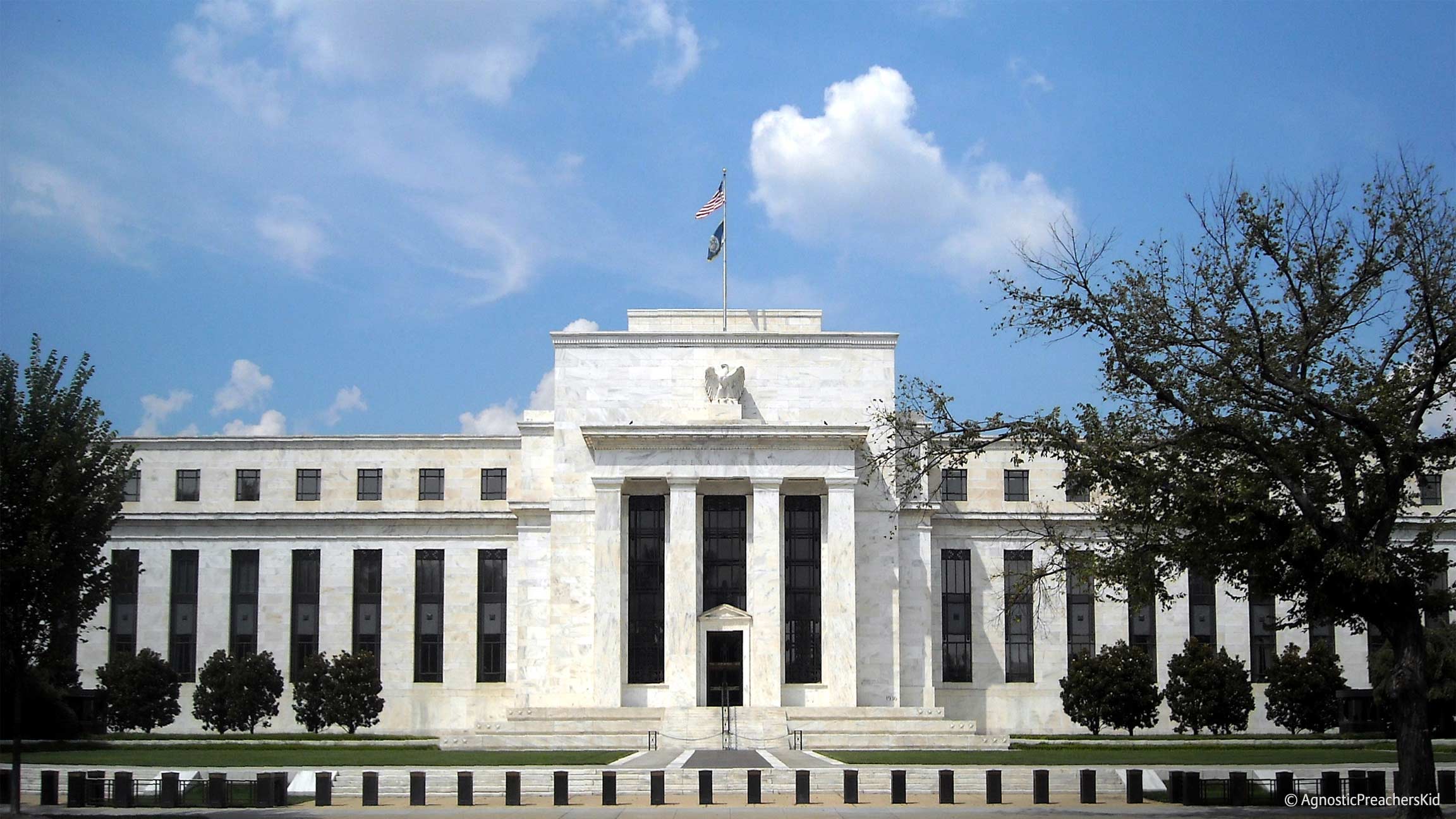 Summary
The Federal Reserve is continuing to normalise US monetary policy even as the central bank deflects shoves from policy changes, debt and illiquidity. It could be time for a cautious, active approach that emphasises liquidity and extensive diversification across uncorrelated asset classes.
Key takeaways


The pace of US growth is accelerating, which heightens the risk of more-rapid inflation, and the borrowing binge looks likely to continue

Still, a credit crisis does not yet seem imminent and the Fed doesn't seem especially concerned about recession

Investors should keep an eye on the massive expansion of indebtedness worldwide, the shrinkage of funding liquidity by global central banks and the potential for higher short-term policy rates

These factors elevate the importance of avoiding crowded trades and leaning in favour of the most liquid markets when making asset allocation decisions
Powerful growth, unsustainable growth
The preliminary estimate of second-quarter US nominal GDP growth of 7.4% reflects a powerful acceleration in aggregate demand in the household, business and government sectors. Optimism about the strong performance of the US economy during the middle months of 2018 must be tempered with caution, however. Real GDP growth of roughly 4% is well above the 2.0% to 2.5% rate most private economists consider sustainable. With US population increases minimal, at best, and productivity gains hard to come by, the accelerated pace of nominal economic growth heightens the risk of more-rapid inflation in the near future. US unemployment rates well below the likely full employment rate also can put upward pressure on prices as labour compensation catches up.

Over the next year or so, a decade-long borrowing binge likely will continue. Governments and businesses are set to borrow record amounts in global capital markets. In the US alone, the federal government will likely borrow more than USD 1 trillion in fiscal year 2018 and businesses will need to refinance about USD 4 trillion of bonds, almost all of them at higher interest rates. Some debt-laden state and local governments, as well as numerous businesses, may become unable to function. Despite this caution, a credit crisis does not yet seem imminent.


Financial markets have shaken off central bank policies so far
Actual and projected reduction in monetary accommodation by the Big Three central banks – the Federal Reserve, the European Central Bank and the Bank of Japan – likely will not be felt by financial markets until at least the middle of 2019. The Fed's guidance has resulted in a narrow trading range, with a soft ceiling and floor, for its policy rate over the near term. And, so far, balance sheet normalisation has put only mild upward pressure on money market rates, mainly from a surge in repo market financing as securities dealers expand their inventory of Treasury securities.


Don't fear the yield curve
Fed Chairman Jerome Powell is not especially concerned about empirical evidence that inversion of the yield curve has preceded each recession since World War II. The chairman concludes that the narrow difference between yields on 2-year and 10-year Treasury securities does not suggest either that the Fed's policy interest rate is approaching its neutral level or that additional policy rate increases in 2018 and 2019 would lead inevitably to a recession six to 18 months later. Productivity is the main driver of the neutral rate. Although productivity has edged upward lately, it still is too early to tell whether what we are seeing is a new trend. The modest increases in productivity leave the term premium as the only unquestioned driver of potentially higher long-term interest rates – and it is unlikely to rise significantly anytime soon.

So, if Mr Powell's interpretation of the yield curve proves to be correct, inversion of the yield curve should not be troubling as long as current short-term rates remain around, or even below, their expected longer-run average values.


Tell-tale signs of illiquidity are appearing
Although neither interest rate nor balance sheet normalisation by the Fed have yet disrupted financial markets, continued draining of funding liquidity can set conditions conducive to an eventual liquidity crisis. With increasing frequency, the prices quoted by dealers do not match those "asked" by sellers. Some investors, especially large asset managers, have been prompted to shift to other markets, potentially drying up funding liquidity in abandoned markets and exacerbating a potential liquidity disappearance.

From a hedger's or speculator's perspective, reductions in available trading size highlight the risk that liquidity could become scarce or even disappear – if markets sell off. Extreme volatility in February 2018 seems to support this point. Whether and how quickly debt levels turn into a problem depends on monetary policy and how the economy fares. In a benign scenario – one in which corporate earnings rise across the board and the Fed raises rates at a slow and predictable pace – the debt ratio of companies may even fall. However, if more worrying scenarios come to pass, such as a severe trade war or faster than expected Fed tightening, more indebted companies may find their debt burdens difficult to overcome.

When viewed globally, the massive credit expansion of the past decade looms as a daunting potential challenge to monetary authorities and investors. Total global debt exceeds USD 225 trillion and is on track to rise toward USD 300 trillion by 2021. Government unfunded liabilities already are roughly USD 100 trillion and could double by 2025. Debt in China stands out as the largest potential trouble spot.

Investors should consider investing cautiously, with liquidity in the forefront of their allocations.


Invest in uncorrelated asset classes
If real economic growth comes under pressure as interest rates increase, premium asset prices in all asset classes likely will lose their raison d'être and eventually will fall. The potential harm to valuations that sets in will not be the result of the next recession. Instead, it probably will cause the next recession.

Dynamic adjustments in the US and global economy and financial markets in response to monetary, fiscal, regulatory and trade policy changes can be expected to prompt rotations in asset markets among and within all asset classes. Even if there were to be a rising tide, it would be unlikely to lift all boats. Such conditions call for a multi-pronged approach:
extensive diversification across uncorrelated asset classes;
the willingness and ability to move quickly into and out of positions;
placing a high priority on the most liquid-possible holdings within each asset class; and
a preference for active managers who can take advantage of idiosyncratic opportunities.
The massive expansion of indebtedness worldwide, the shrinkage of funding liquidity by global central banks and the potential for higher short-term policy rates elevate the importance of avoiding crowded trades and leaning in favour of the most liquid markets when making asset allocation decisions. Consequently, structured investment products that use derivatives could be relatively more liquid investment alternatives than their underlying securities, and could offer some protection in the event of a systemic liquidity disappearance.


Investing involves risk. The value of an investment and the income from it will fluctuate and investors may not get back the principal invested. Past performance is not indicative of future performance. This is a marketing communication. It is for informational purposes only. This document does not constitute investment advice or a recommendation to buy, sell or hold any security and shall not be deemed an offer to sell or a solicitation of an offer to buy any security. The views and opinions expressed herein, which are subject to change without notice, are those of the issuer or its affiliated companies at the time of publication. Certain data used are derived from various sources believed to be reliable, but the accuracy or completeness of the data is not guaranteed and no liability is assumed for any direct or consequential losses arising from their use. The duplication, publication, extraction or transmission of the contents, irrespective of the form, is not permitted. This material has not been reviewed by any regulatory authorities. In mainland China, it is used only as supporting material to the offshore investment products offered by commercial banks under the Qualified Domestic Institutional Investors scheme pursuant to applicable rules and regulations. This document is being distributed by the following Allianz Global Investors companies: Allianz Global Investors U.S. LLC, an investment adviser registered with the U.S. Securities and Exchange Commission; Allianz Global Investors GmbH, an investment company in Germany, authorized by the German Bundesanstalt für Finanzdienstleistungsaufsicht (BaFin); Allianz Global Investors (Schweiz) AG, licensed by FINMA (www.finma.ch) for distribution and by OAKBV (Oberaufsichtskommission berufliche Vorsorge) for asset management related to occupational pensions in Switzerland; Allianz Global Investors Asia Pacific Ltd., licensed by the Hong Kong Securities and Futures Commission; Allianz Global Investors Singapore Ltd., regulated by the Monetary Authority of Singapore [Company Registration No. 199907169Z]; Allianz Global Investors Japan Co., Ltd., registered in Japan as a Financial Instruments Business Operator [Registered No. The Director of Kanto Local Finance Bureau (Financial Instruments Business Operator), No. 424, Member of Japan Investment Advisers Association and Investment Trust Association, Japan];and Allianz Global Investors Taiwan Ltd., licensed by Financial Supervisory Commission in Taiwan.
597619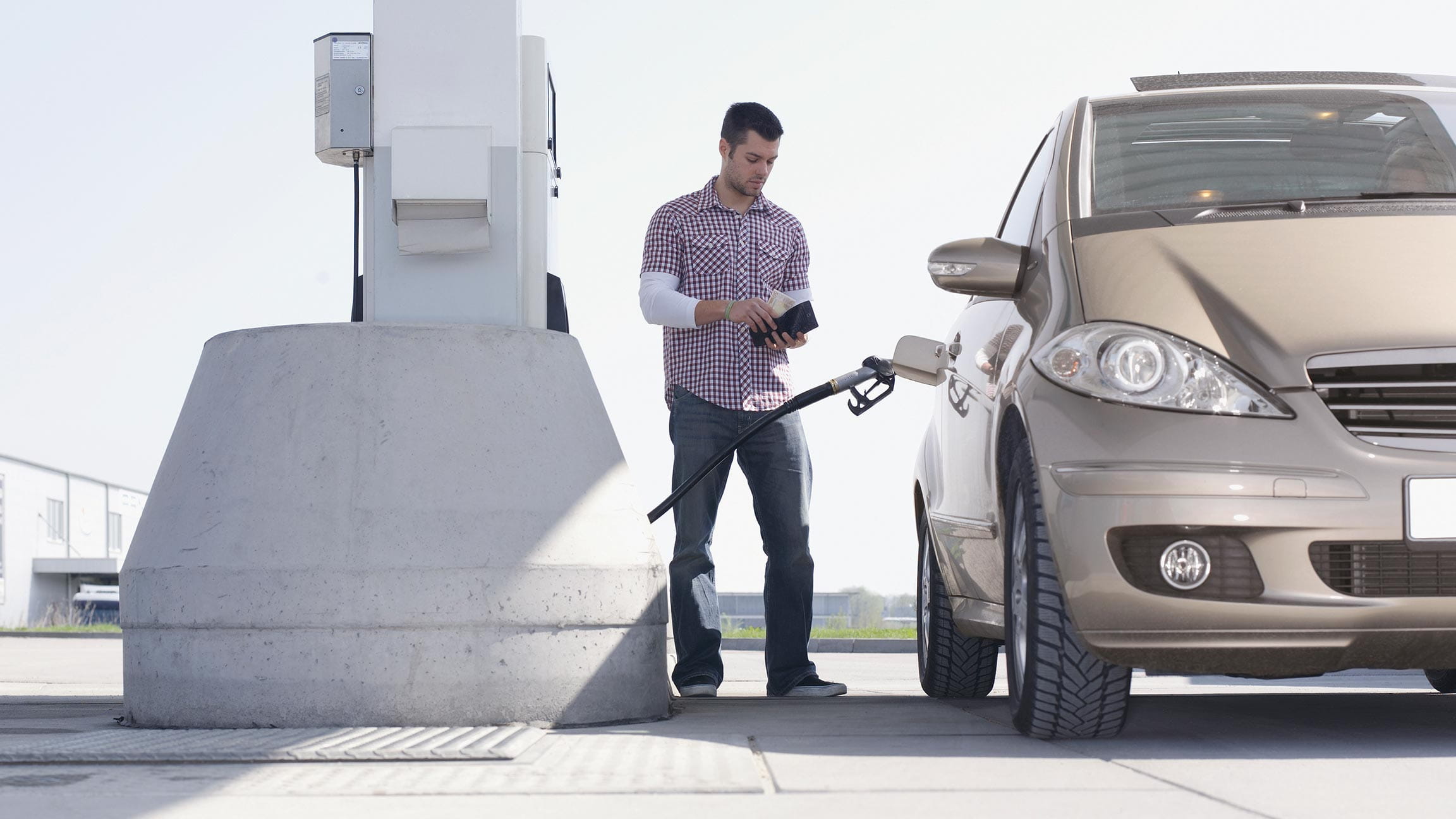 Summary
A new Grassroots® Research study shows that continued high US prices for petrol might have a cascading effect on other parts of the economy. The hardest-hit areas could include consumer discretionary spending – including food and restaurants, entertainment and travel – as well as retail auto parts.
Key takeaways


Higher petrol prices could spread beyond the energy industry to consumer discretionary; the restaurant and auto sectors could be particularly hard-hit

7 of every 10 US consumers in our new survey said higher pump prices are affecting how much they spend and save

More than 60% of our survey respondents said paying higher petrol prices meant spending less on food and restaurants in the last three months