Summary
Hoping to regain some footing following a turbulent start to the year, markets could benefit from what appears will be a bright earnings season. We are looking to technology and financials, in particular, to set the tone for the broader markets.
After a turbulent March riddled with trade war rhetoric, a technology sell-off and escalated geopolitical tensions, markets may require a shift in headlines to steady and move higher. A solid earnings season may be just the catalyst to provide stability – and perhaps even some tailwind lift.

At first glance, first-quarter earnings are expected to be robust: up 17% year on year, the highest since 2011. Earnings expectations have also climbed for the quarter, from 11% in December, 2017, to 17% in April, 2018.

While it promises to be a favorable quarter for business, it's important to remember a few key points.

Expectations are high for some sectors: look to technology and financials
Four sectors are expected to outperform overall S&P 500 earnings growth this quarter: energy, materials, technology and financials. Of these, we believe that technology and financials could receive substantial attention from the market and drive sentiment.

We have recently seen large-cap technology companies pull back, driven, in part, by data privacy issues, negative comments from the White House, accidents in the driverless car arena and the potential tariff escalation from China that may impact certain technology sub-sectors. Investors will be looking to earnings season for clarity and the impact of potential regulation, a weaker US dollar and tariff escalation.

For financials, many market participants hope to hear details of the new benefits gained from tax reform, rising rates and deregulation. However, given market volatility, many investors will also be keen to learn about the impact of volatility on bank trading volumes; while this could be a positive windfall, any advantage may be offset by a dramatically flattening yield curve. And as expectations remain high, we will also be watching if there is a sell-the-news reaction in the stocks, which may indicate a near-term peak in sentiment.

Technology and financials earnings could set the tone for the market entering the second quarter. While we expect both of these sectors to have solid earnings, management commentary may cast a greater shadow than it once did.

Chart 1: Great expectations for some more than others?
Energy, materials, tech and financials: four sectors are poised to be first-quarter earnings standouts.


S&P 500 Earnings Growth: Q1 2018 (Source: FactSet)
Source: FactSet. As of 4/11/2018.


Upward revisions have stalled
Upward earnings revisions for the S&P 500 Index were strong in January and February but slowed in March. This is likely due, in part, to revisions moving upward substantially once tax reform was passed in late December, 2017, but slowing more recently because of market volatility and negative sentiment, specifically around trade and technology.

Within sectors, this slowdown in upward revisions occurred most substantially in telecommunications, health care, utilities and materials, although technology and financials followed closely behind.


Chart 2: Headlines and volatility dampen earnings revisions
Upward earnings revisions for the S&P 500 Index were lower in March than for the first two months of the year.
Source: FactSet. As of 4/11/2018.


Data points to a peak year
More broadly, looking ahead 2018 still appears to be a peak year, both for earnings and economic growth. From an earnings perspective, estimates are for 18% S&P 500 earnings growth in 2018, followed by 10% in 2019.1 Similarly, consensus US real GDP growth in 2018 is 2.8%, followed by 2.5% and 2.0% in 2019 and 2020, respectively.2 This resonates with the view that we are likely late in the market cycle, which is often characterized by a peak in earnings and GDP growth. Furthermore, we see healthy equity market returns in a late-cycle environment, although with higher volatility.


3 trends support a shift in the narrative
Overall, we remain optimistic that earnings will be solid this quarter, and could shift the market to a more positive tone and outlook. What will be of utmost importance to the markets this quarter is management outlook and commentary, particularly for technology and financials companies.

While we are likely late cycle in the US market, we continue to believe that equity markets can perform well, albeit with higher volatility. We'll especially be watching the following:


Winners from disruption
Our conviction continues to lie in the longer-term story of "winners from disruption," and we will now monitor, in particular, if some of the larger technology disruptors will themselves be disrupted over time, perhaps through regulation.
Financials may come out ahead
In this environment, we also see a place for value sectors such as financials, which could benefit from market volatility (through trading) and a more domestic orientation. Financials may reclaim market leadership at some point in this cycle, given strong earnings, potential deregulation and rising rates, as well as uncertainty surrounding big-name technology.
Staying active for alpha
More generally, we continue to see a place for active investing in this environment, driven not only by elevated volatility, but also more rapidly shifting sector leadership, upon which active managers could capitalize as a source of alpha.


1 FactSet
2 Bloomberg


Investing involves risk. The value of an investment and the income from it will fluctuate and investors may not get back the principal invested. Past performance is not indicative of future performance. This is a marketing communication. It is for informational purposes only. This document does not constitute investment advice or a recommendation to buy, sell or hold any security and shall not be deemed an offer to sell or a solicitation of an offer to buy any security. The views and opinions expressed herein, which are subject to change without notice, are those of the issuer or its affiliated companies at the time of publication. Certain data used are derived from various sources believed to be reliable, but the accuracy or completeness of the data is not guaranteed and no liability is assumed for any direct or consequential losses arising from their use. The duplication, publication, extraction or transmission of the contents, irrespective of the form, is not permitted. This material has not been reviewed by any regulatory authorities. In mainland China, it is used only as supporting material to the offshore investment products offered by commercial banks under the Qualified Domestic Institutional Investors scheme pursuant to applicable rules and regulations. This document is being distributed by the following Allianz Global Investors companies: Allianz Global Investors U.S. LLC, an investment adviser registered with the U.S. Securities and Exchange Commission; Allianz Global Investors GmbH, an investment company in Germany, authorized by the German Bundesanstalt für Finanzdienstleistungsaufsicht (BaFin); Allianz Global Investors Asia Pacific Ltd., licensed by the Hong Kong Securities and Futures Commission; Allianz Global Investors Singapore Ltd., regulated by the Monetary Authority of Singapore [Company Registration No. 199907169Z]; Allianz Global Investors Japan Co., Ltd., registered in Japan as a Financial Instruments Business Operator [Registered No. The Director of Kanto Local Finance Bureau (Financial Instruments Business Operator), No. 424, Member of Japan Investment Advisers Association and Investment Trust Association, Japan];and Allianz Global Investors Taiwan Ltd., licensed by Financial Supervisory Commission in Taiwan.

471049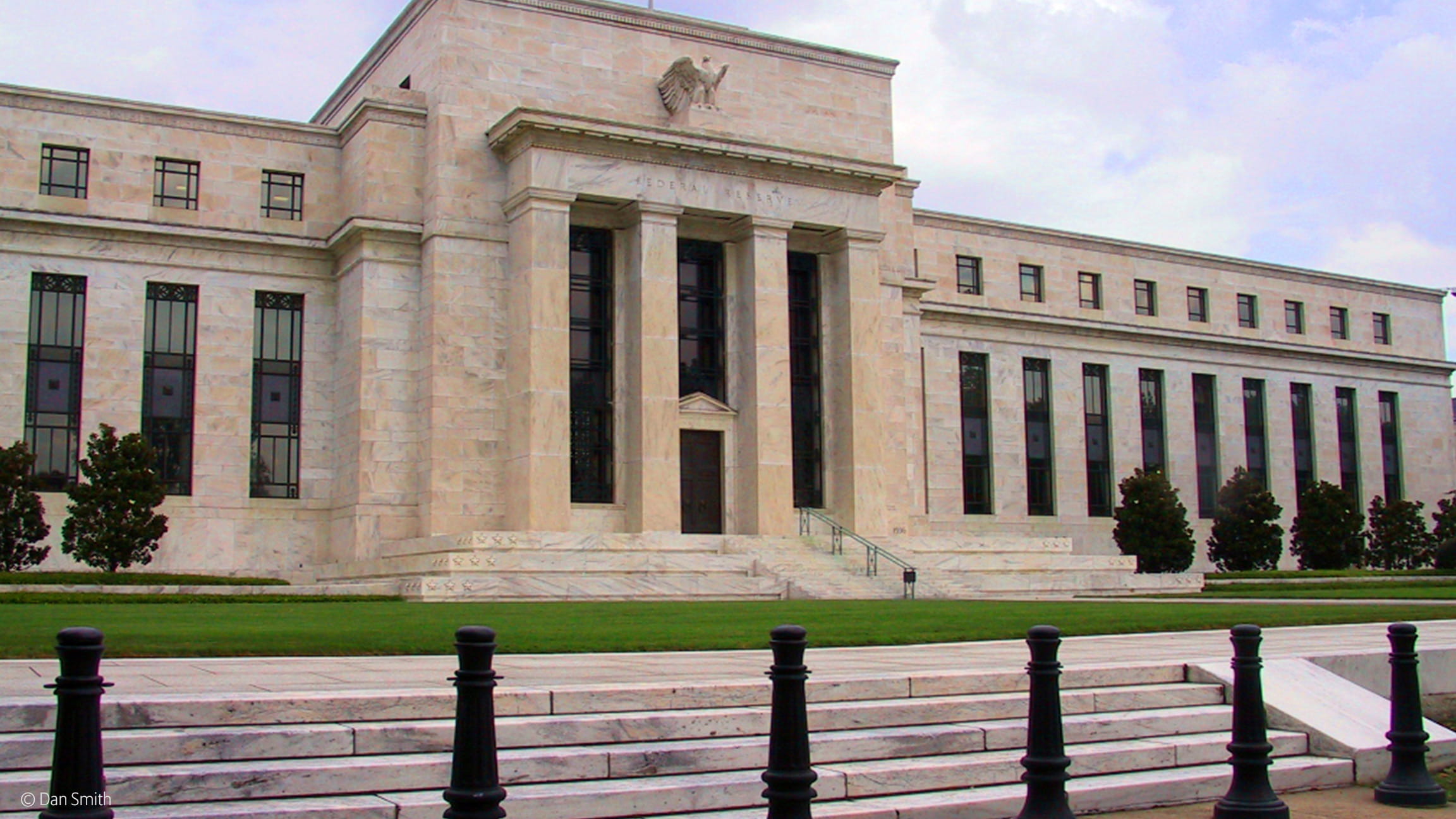 Summary
Having already factored in an anticipated 25-basis-point rate hike, the markets are now eagerly awaiting the Fed's forward guidance from its March meeting. Continued strength in the US economy could prompt shifts in the FOMC's tone and "dot plots" – and foreshadow more rate rises on the horizon.