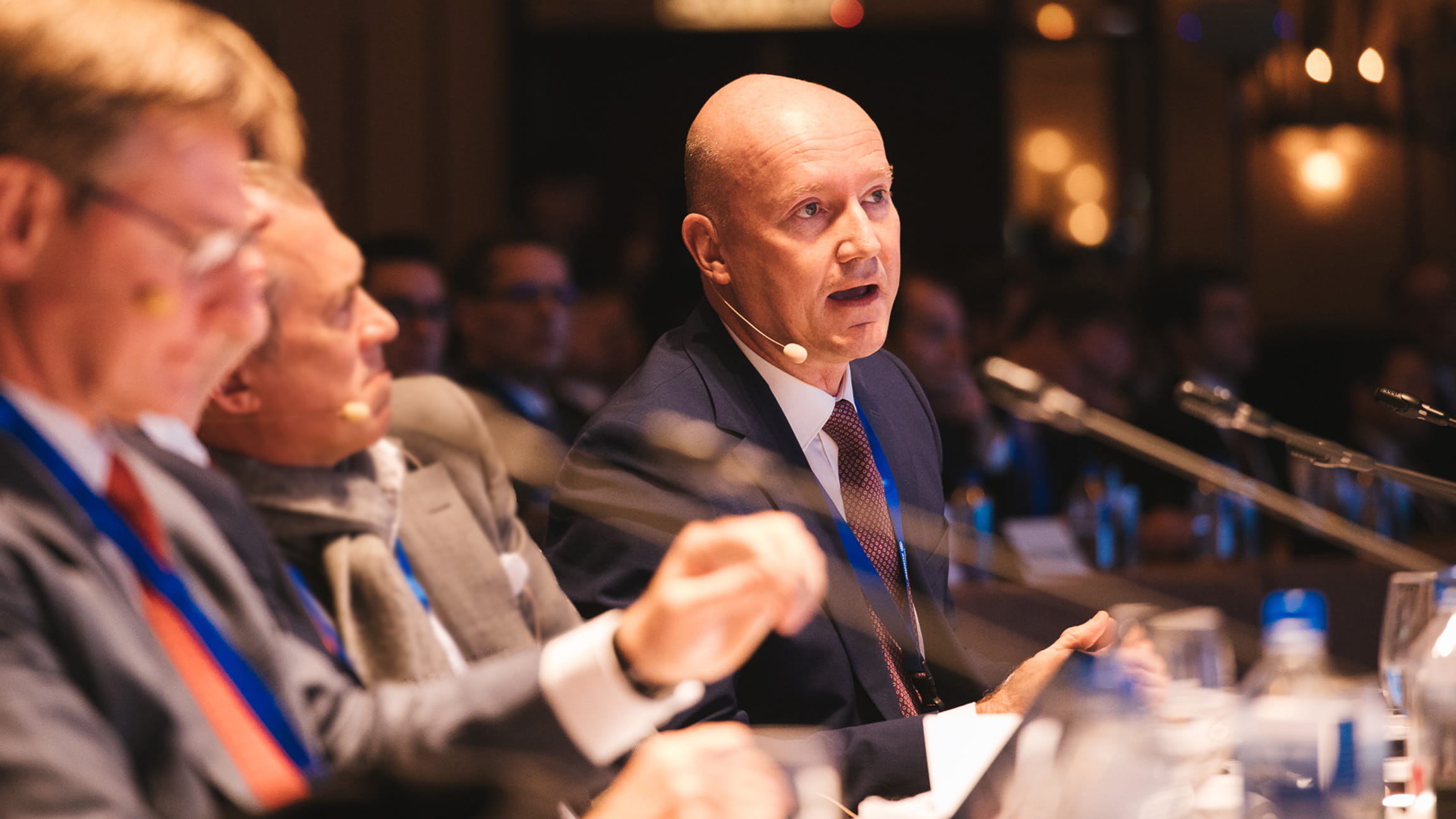 Summary
A backdrop of stronger US growth forecasts indicates that a recession is unlikely over the next 12 months, says Franck Dixmier. With central-bank liquidity yet to peak, and with long-term rates in Japan and the euro zone at historically low levels, Treasuries remain compelling.
The prevailing paradox of early 2018 is that market confidence appears to be evenly matched: doubts are growing among investors regarding valuations across all asset classes, which many consider stretched. The most frequently expressed fears – such as the recent flattening of the US yield curve and a steeper outlook for long-term rates – appear to be major preoccupations among investors. But is there really cause for concern?
In the US, flatter yield curves tend to herald significant economic slowdowns. The past five recessions have been preceded by a sharply narrowing spread between short- and long-term rates. Is this factor therefore a reliable precursor of a downturn in US economic fortunes over the next few months?
The answer may be found in identifying trends among Treasury yields – trends that have taken shape essentially since the end of the summer.
The short end of the yield curve recently corrected sharply, as markets began pricing in a shift in outlook regarding the Federal Reserve's rate-hike cycle. Despite the fact that the markets appeared to have been broadly impervious to fed funds rate hikes – even amid steady steepening in forward guidance from the US central bank over several months – the markets finally seem to have integrated the potential additional increase in US short-term rates.
So let us rejoice in the fact that the Fed deftly managed three rate hikes last year, especially considering that at the beginning of 2017, investors simply did not believe any steepening would be likely without destabilizing the markets – particularly the equity market, which has since hit a series of all-time highs. However, it is always preferable – for the sake of financial stability – for forward guidance issued by central banks to be fully understood by the markets and to reflect the latest outlook, which is now increasingly the case.
While short-term rates have steepened, long-term rates have also edged higher – but to a lesser extent. Although the sluggish inflation outlook – despite upward revisions in growth forecasts – undoubtedly accounts for the relatively muted rise in US long-term rates, the global liquidity context is also preventing any rapid steepening. With central-bank liquidity yet to peak, and with long-term rates in Japan and the euro zone remaining at historically low levels, Treasuries remain compelling.
As the US yield curve is being shaped by two highly divergent dynamics – particularly against a backdrop of stronger growth forecasts – we cannot conclude that this trend foreshadows a recession within the next 12 months.
With liquidity remaining extremely abundant, it would be unreasonable to predict any significant steepening among long-term rates. We should bear in mind that bonds have already begun correcting sharply in the US, with 10-year yields doubling since their mid-2016 lows. Meanwhile, in the euro zone, the European Central Bank is expected to maintain its rates unchanged – they are currently at all-time lows – until 2019.
Despite the current market jitters, it would nonetheless be judicious to adjust our investment strategies to include the strong support factors that continue to underpin fixed-income markets. Any further correction among long-term rates would provide an opportunity to increase portfolio duration.
Investing involves risk. The value of an investment and the income from it will fluctuate and investors may not get back the principal invested. Past performance is not indicative of future performance. This is a marketing communication. It is for informational purposes only. This document does not constitute investment advice or a recommendation to buy, sell or hold any security and shall not be deemed an offer to sell or a solicitation of an offer to buy any security.
The views and opinions expressed herein, which are subject to change without notice, are those of the issuer or its affiliated companies at the time of publication. Certain data used are derived from various sources believed to be reliable, but the accuracy or completeness of the data is not guaranteed and no liability is assumed for any direct or consequential losses arising from their use. The duplication, publication, extraction or transmission of the contents, irrespective of the form, is not permitted.
This material has not been reviewed by any regulatory authorities. In mainland China, it is used only as supporting material to the offshore investment products offered by commercial banks under the Qualified Domestic Institutional Investors scheme pursuant to applicable rules and regulations.
This document is being distributed by the following Allianz Global Investors companies: Allianz Global Investors U.S. LLC, an investment adviser registered with the U.S. Securities and Exchange Commission; Allianz Global Investors GmbH, an investment company in Germany, authorized by the German Bundesanstalt für Finanzdienstleistungsaufsicht (BaFin); Allianz Global Investors Asia Pacific Ltd., licensed by the Hong Kong Securities and Futures Commission; Allianz Global Investors Singapore Ltd., regulated by the Monetary Authority of Singapore [Company Registration No. 199907169Z]; Allianz Global Investors Japan Co., Ltd., registered in Japan as a Financial Instruments Business Operator [Registered No. The Director of Kanto Local Finance Bureau (Financial Instruments Business Operator), No. 424, Member of Japan Investment Advisers Association]; and Allianz Global Investors Taiwan Ltd., licensed by Financial Supervisory Commission in Taiwan.
412823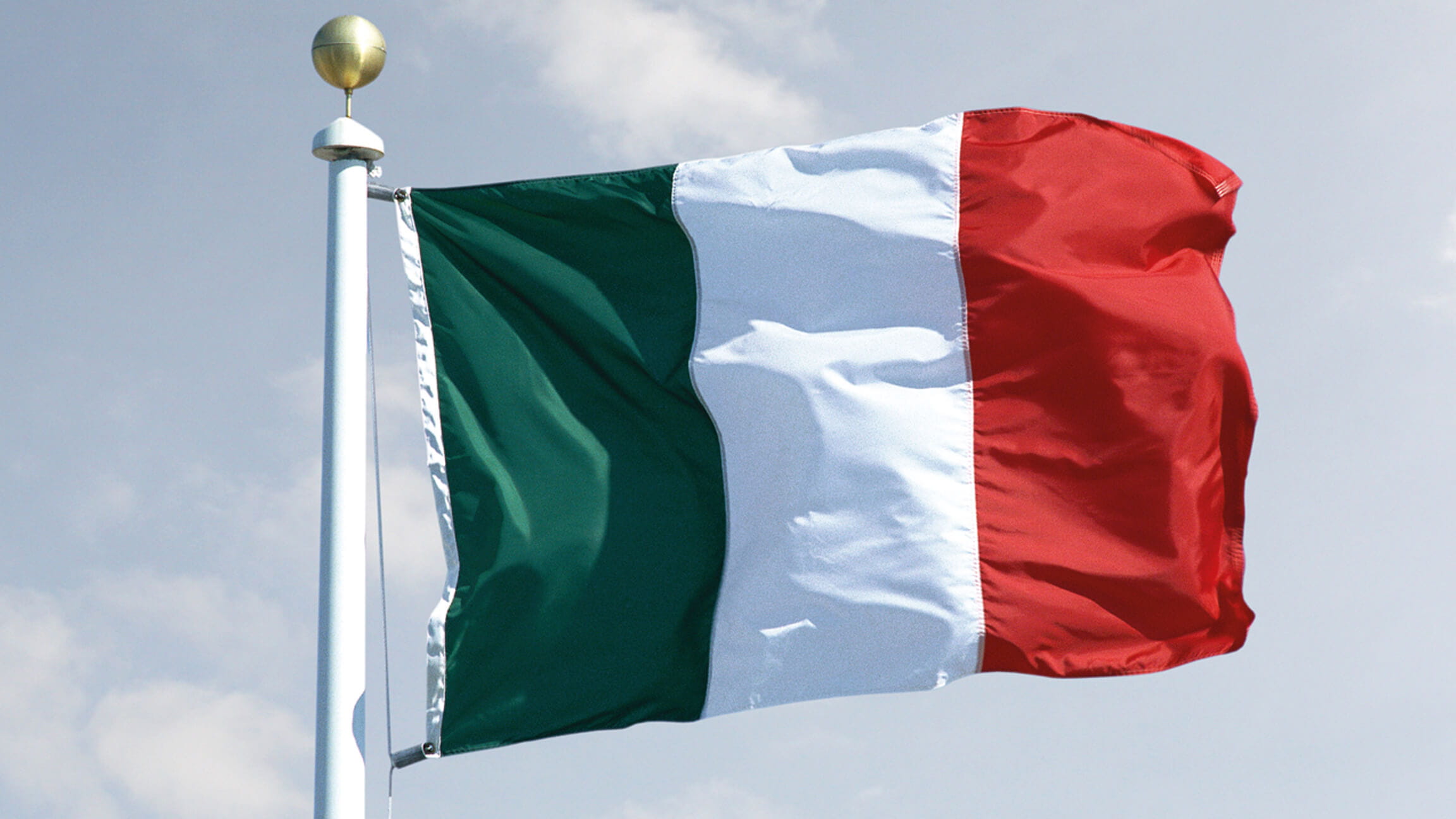 Summary
Elections in Italy can be notoriously hard to predict, but the most likely outcomes are a new government from the current centre-right coalition or a new PD/centre-right coalition. The markets should absorb either event in stride; even if bond spreads widen, we believe Italy is still a buy as long as the centre holds.
Key takeaways
Italy's new electoral law favours established political forces that can form larger coalitions
Some of the policy ideas of the Italian centre-right coalition worry the markets, since they could increase the country's already-high debt-to-GDP ratio of more than 130 per cent
It appears very unlikely that Italy's more extreme parties, including the Five Star Movement, will win – good news for the markets, which would soundly reject their economic and political proposals
Italy's BTPs are currently relatively expensive, but even if spreads widen before or after the elections, we believe Italy is still a buy as long as its most extreme parties don't emerge victorious